Company profile
Company profile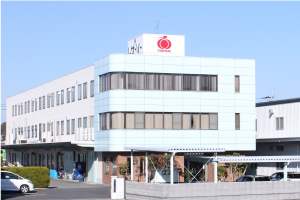 Newly released product
Miki-Kajiyamura Rakunandesu pruning shears Now On Sale
Details of Rakunandesu
1. Anvil type pruning shears with a replaceable blade.
2. Force is concentrated on the cutting surface.
3. Two steps adjustment for opening angles.
4. Three steps adjustment for spring strength.
5. Grip and open safety lock.
6. Light weight.
7. Impulse hardening on the tip of the blade.
8. Small hole for putting a strap.
9. Available in four different colors.
Razorsaw Orizuru 240 2017. 3. 1 Now On Sale
Folding saw with a straight handle.
Razorsaw Orizuru 240 Dozuki
Easy storage! Curved tip allows you to make a hole on the wood panel.
Razorsaw Orizuru 240 Dozuki Extra Fine
Easy storage! Ideal for intricate work.
Razorsaw Orizuru 240 Wood working
Can be stored in your tool box! Your ideal wood working saw.
Homeone Recycle Now On Sale
Details of Homeone Recycle
Hand saw for cutting large-sized garbage into smaller pieces.
Large-sized garbage can be cut into smaller pieces and put out as general waste.
You can save the cost of waste disposal.
You can make smooth cuts, and it's ideal for household use.
Since the grip is very light, it reduces the stress on the wrist even when used for a long time.
New Products
New Packages For 31 Items.
We renewed our package.
Now it's easier to choose an item for a specific purpose.
RAZORSAW MANUFACTURING CO.,LTD. 1323-29, Kashiyamacho, Ono-shi, Hyogo
TEL: 0794-63-1100 FAX: 0794-63-5166
copyright (c) RAZORSAW MANUFACTURING CO.,LTD. All right reserved.