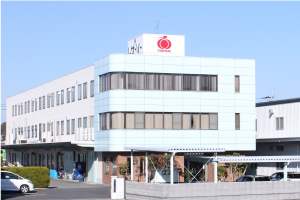 Company Name
RAZORSAW MANUFACTURING CO.,LTD.
Location
Kashiyama-chou, Ono-city, Hyogo-Pref.
Tel:0794-63-1100
Fax:0794-63-5166
The president
Michisuke Tomosada
Capital
Ten million Japanese Yen.
Our Business
We manufacture and sell hand saws with a replaceable blade.
Group Companies
Gyokucho Sangyou Co., Ltd.
Gyokucho Trading co., Ltd.(Trade part)
The number of employees
75 people (Includes all three companies)
History
March, 1969
Razorsaw Manufacturing was established, and started making hand saws with replaceable blade.
April, 1972
Razorsaw Manufacturing changed to Razorsaw Manufacturing Company Lmited.
October, 1977
The new office for Gyokucho Sangyou Co., Ltd. was built in Ono City.
October, 1981
Trading division separated from Gyokucho Sangyou and Gyokucho Trading Co., Ltd. was established.
November, 1981
Gyokucho Sangyou office was moved to Miki City.
March, 1984
Stamping factory of Razorsaw was built in Ono City.
July, 1990
The new building of Razorsaw Manufacturing Factory was built in Ono City.
April, 2011
Gyokucho Sangyou Tokyo branch opened in Tokyo.